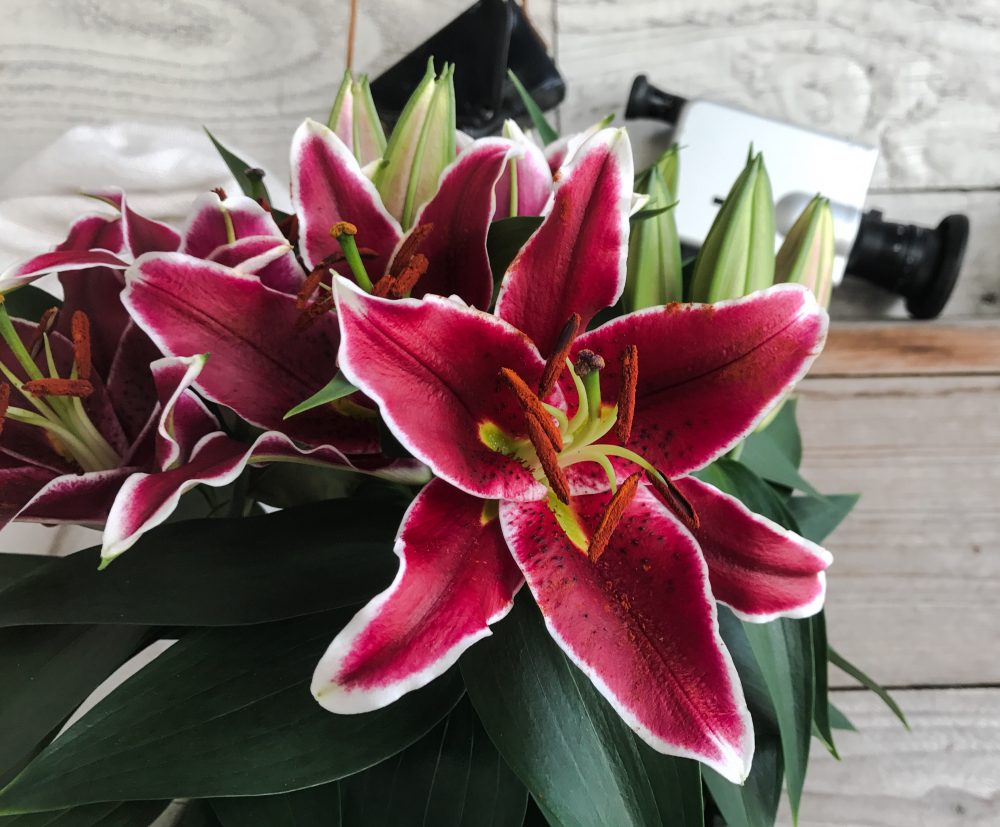 Oriental potted lilies
The Oriental lily, with her impressive flowers, effortlessly add a wow factor to every home interior. The flowers can grow to be 20 centimeters wide.
Available in white, pink, red, lilac and every combination of these, the Oriental lilies show off their exquisite color. They are also recognizable by their characteristic sweet fragrance.
Oriental potted lilies also have a double-flowered variety, which has an extra set of flower petals, sometimes even six or more.
Care
Taking care of potted lilies does not require a 'green thumb'. In fact, it is a rather easy flower to nurse.
Some extra care, attention and the right nursing will ensure that the lily will bloom for 2 to 4 weeks, in order for you to optimally enjoy this spectacular flower.
Potted lilies can be placed both indoors and outdoors.
Water them approx. 2 times a week and keep the soil slightly moist.
Place the potted lily in a bright, sunny spot. However, avoid placing them in direct sunlight.
Ideal temperatures for potted lilies to grow are between 15 and 20 °C.
Remove the spent flowers to encourage longer blooms and emphasize new flowers.
Tip
Has your potted lily finished flowering? No worries, find a sunny spot in your garden and plant the lily here; it will reappear next year and you will be able to enjoy its captivating flowers once again.
Blog